Office Application Course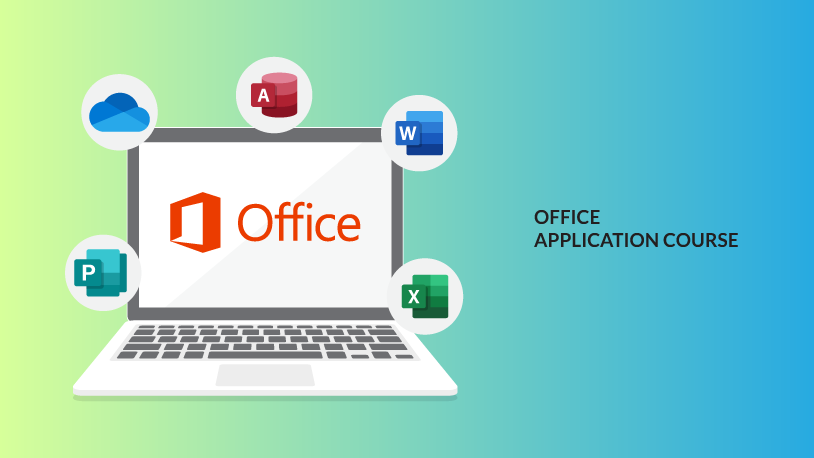 Hamko ICT Ltd has designed its Office Application Course bearing the necessity of Microsoft(MS) Office Applications for corporate purposes in mind.  Any who wants a corporate office job needs the medium to advanced knowledge in Microsoft Office Applications. We are here to provide you full training on MS Office Applications. No prior knowledge in required. We start from scratch and and make you an advanced level MS Office Application user.
After completing this course, you will be able to do any corporate computer work. Certainly we will provide you a certificate. You can get a job based on this knowledge or you can start your own business related to MS Office application.
Computer
Basic knowledge of computer
MS Office Word
MS Office Excel
MS PowerPoint
MS Word 2016 Interface

MS Word file: Create, Save, Delete, Restore and Rename

Choosing an alternate location, Copy, Cut, Paste and Shortcut

Exploring Menu Bar

Home: Typing a Paragraph
Cut, Copy, Paste, Format, Bold, Italic, Underline, Change Font, Font Size, Color & Highlight the text
Bullet, Number, Line Space, Find & Replace, Align
Print Preview, Print & others

Insert: Table, Shapes, Clip Art, Smart Art, Word Art, Picture, Header & Footer, Page Number, Equation Symbol and many more.
Design: Watermark, Page Color, Page Border
Page Layout: Margin, Orientation, Size, Columns, Breaks, Indent. Position, Wrap Text, Align
References: Table of Content, Cross Reference, Indent
Mailing: Mail merge, Envelopes, Labels
Review: Spelling and Grammar, Word Count, Comment
View: Views, Ruler, Zoom in and Out, Split, Macros
Bangla Typing: Bijoy 52, Avro, Convert Process
Font Collection & Installation
Introduction: The Basics of Excel,

Formatting a Worksheet

Editing a Workbooks

Formulas

Data Table

Working with the forms menu

Creating & Working with Charts
Initials to make Power Point Presentation

Choosing a Topic, Collecting Information

Exploring Menu Bar, Home Menu, Insert Menu, Design Menu

Using Built-in PowerPoint template, Exploring Layout and Selecting desired one

Typing or Message Writing Techniques and Tips

Inserting Shape, Align Shapes, Picture, Audio, and Video

Adding Animation: Slide Transaction and Customized Animation, Formatting Text

Design: Themes, Background, Transaction, Animation, Slide Show and Review

Development: Link Slides, Hyper-links, Finalization

Slide Master